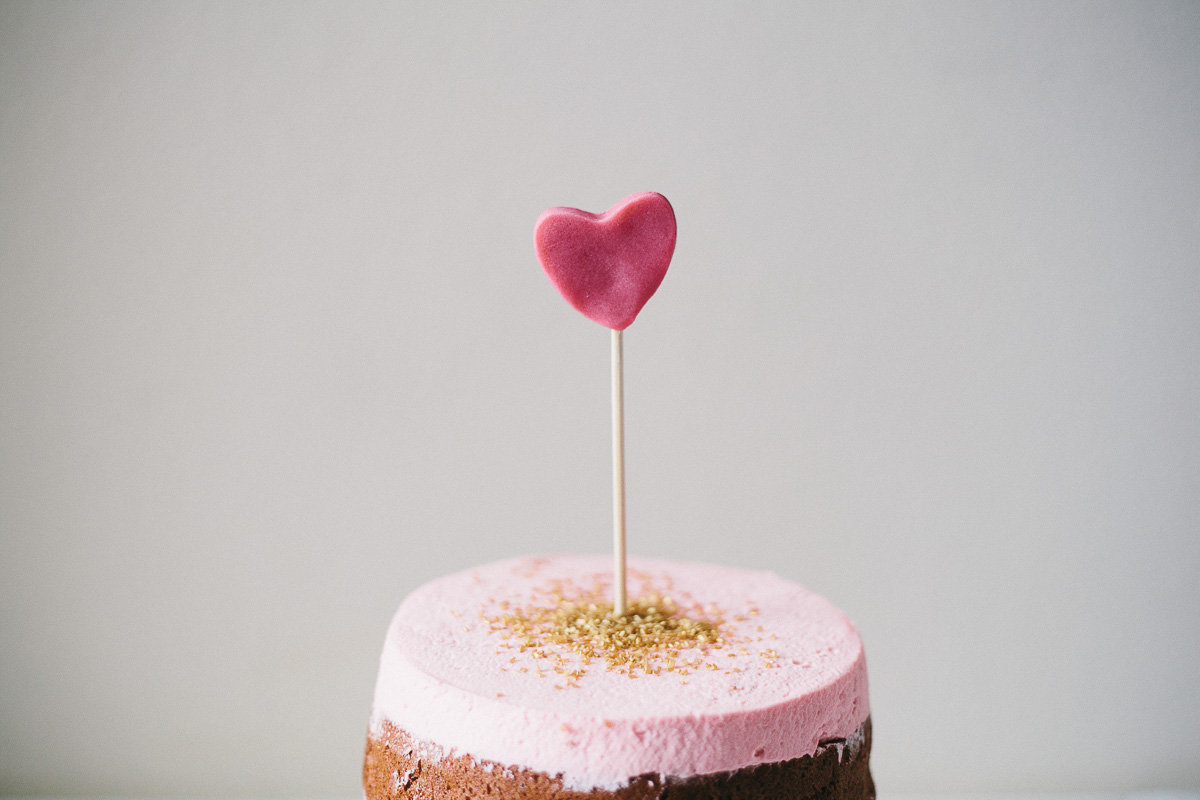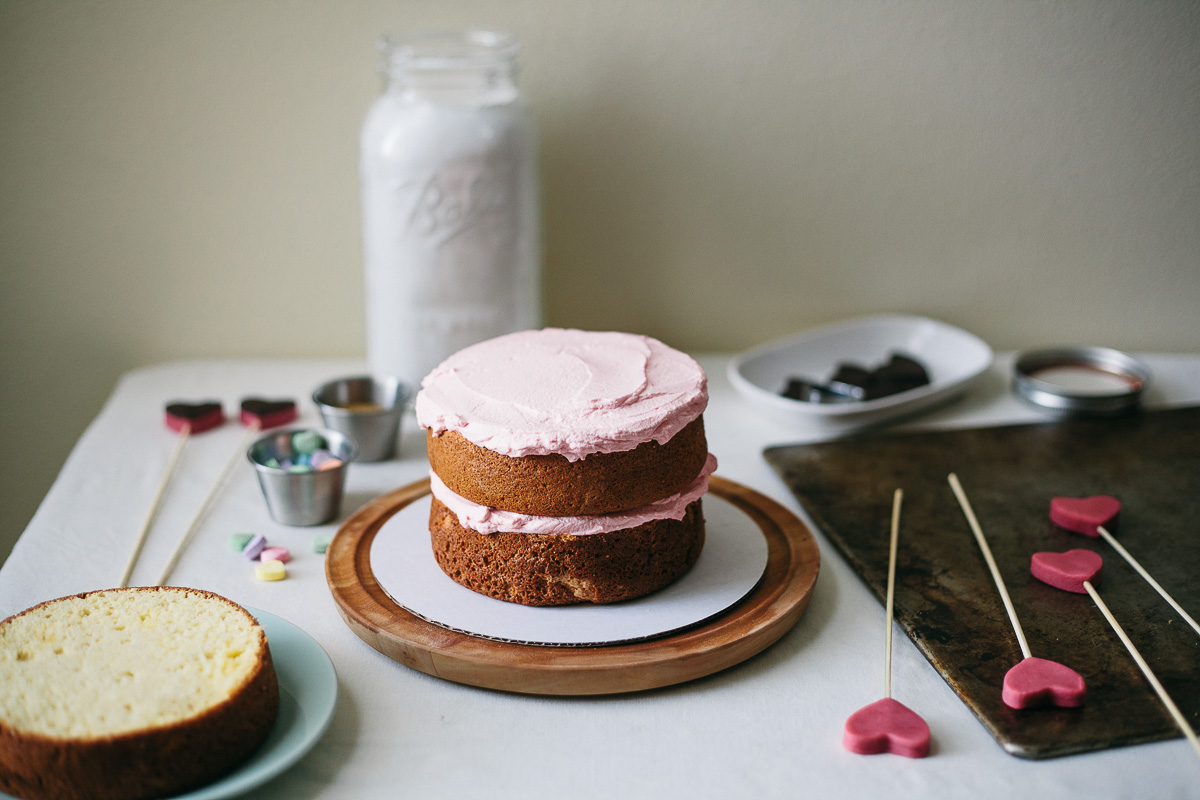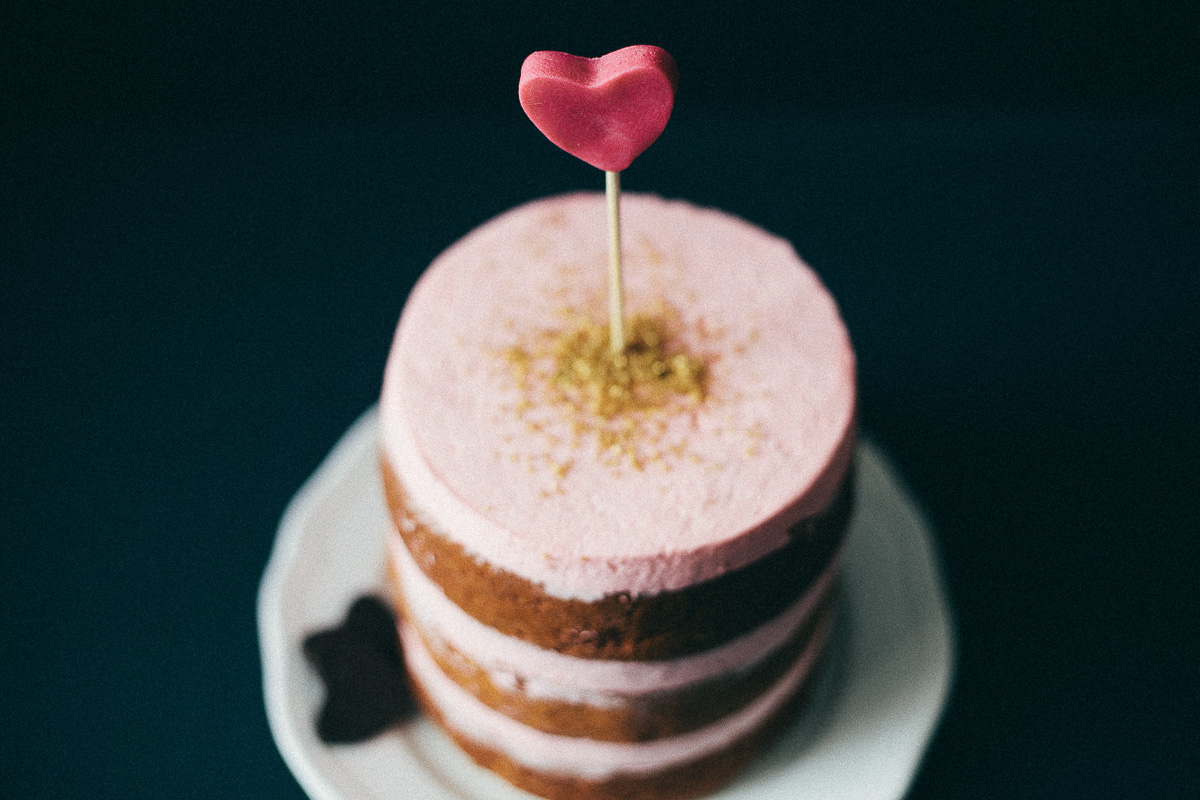 do you ever taste a cake and think "i was this cake in a past life" but then realize you're probably just recalling an early memory of eating the same cake?
(i still think i was a cake in a past life.)
there's a newspaper clipping with a recipe for an italian almond cake in a binder of family recipes that mum made for me. when i was a very very wee one, my family ate this cake every valentine's day. mum would beat up all of its six egg whites while stoop would open up the can of almond paste and eat half of it. (maybe, if i was lucky, she'd give me some.) the spongy almond cake and its pretty pink whipped cream meant that valentine's day was officially in full swing. that and power rangers valentines for all of my friendsies.
for a few years we fell out of tradition and stopped making it. idk, i had better things to do in high school than eat valentine's cake with my family, for example: receive teddy bears from golfer boyfriends... but once i moved to new york, i began making it religiously every valentine's day.
you can see last year's, 2012's, 2011's, and the true embarrassment that is 2010's.
for one second i thought about doing something funky this year in the form of an herby infused whipped cream or dying it red with pomegranate juice, but no, the valentine's cake is sacred and must not be altered. every valentine's cake requires a few things:
1. a full on raid of the candy aisle for all of the valentine's shit that you may or may not use as a decoration
2. chocolate hearts
3. marzipan hearts (these aren't *necessary* but... you really should...)
4. lots of little almond paste nibbles while making the batter
5. it may not be made at any other time of year
for the first time this year, i used almond paste that i made from scratch. it was so great! here is the recipe that i used. i omitted the kirsch and butter and i also halved it, resulting in the perfect amount--enough for the cake and a few nibbles along the way.
oh! and you may wonder what the best way to eat this cake is:
(hello, eggboy's farmer hand!)
italian almond cake
10-12 servings
ingredients
cake:
1/2 c flour*
1 tsp baking powder
8 oz almond paste
6 eggs, separated
1 tsp vanilla
1/2 tsp almond extract
pinch of salt
1/2 c sugar
*i have made this before using almond meal instead of flour for a gluten free option. its shape didn't hold very well, but it tasted just as great.
topping:
1 1/2 c whipping cream
1/2 c powdered sugar
1 tsp almond extract + a few drops of red food coloring or 2 tb creme de almond liqueur
chocolate hearts, marzipan hearts, any other decorations you'd like
clues
preheat oven to 350ºf. prepare two 8- or 9-inch or three 6-inch cake pans and set aside.
combine flour and baking powder in a small bowl and set aside.
beat almond paste and egg yolks until well blended, mix in vanilla and almond extract, and set aside.
in a separate large bowl, beat the egg whites and salt until soft peaks form. beat in sugar one tablespoon at a time and continue beating until stiff peaks form.
gently fold the whites into the yolk mixture and then gradually fold in the flour mixture. pour batter into prepared pans and bake for about 30 minutes, until a tooth pick comes out clean.
let cool.
for the topping, whip up the whipping cream and add the almond extract and red food coloring or the liqueur.
decorate to your heart's desire (heh, no pun...) and enjoy!!!!