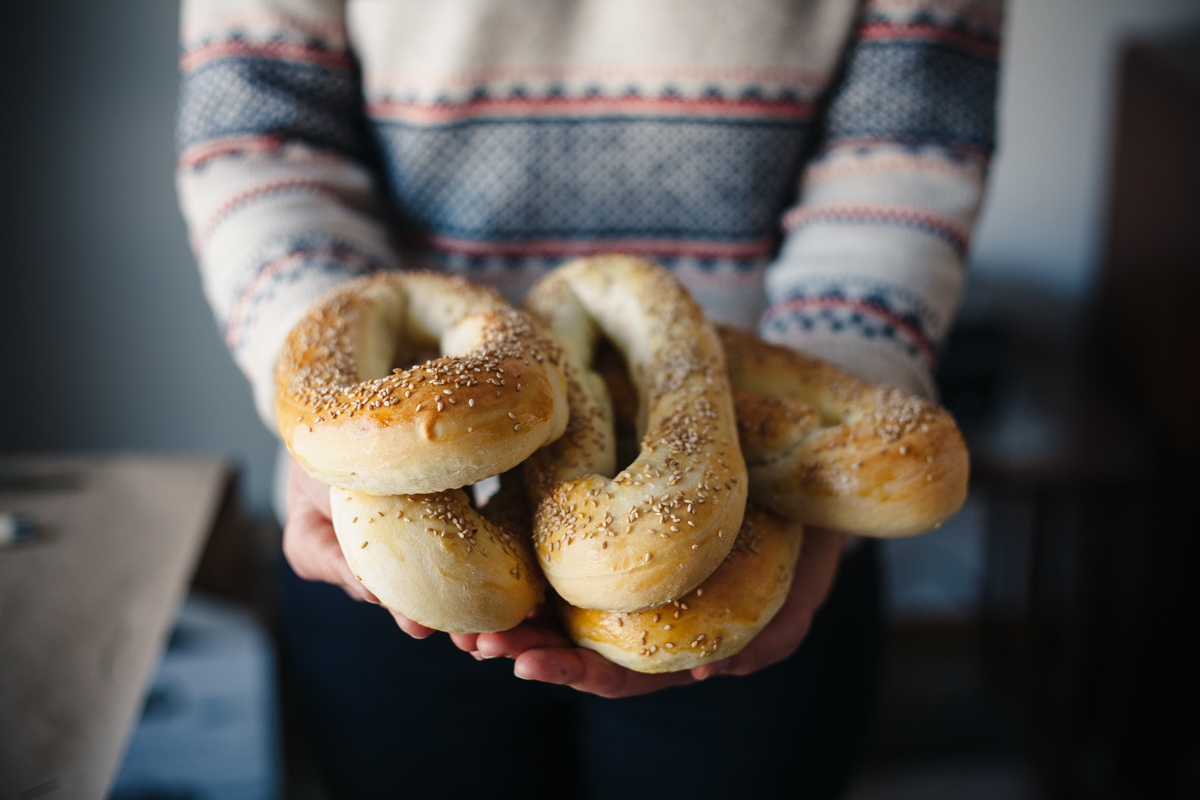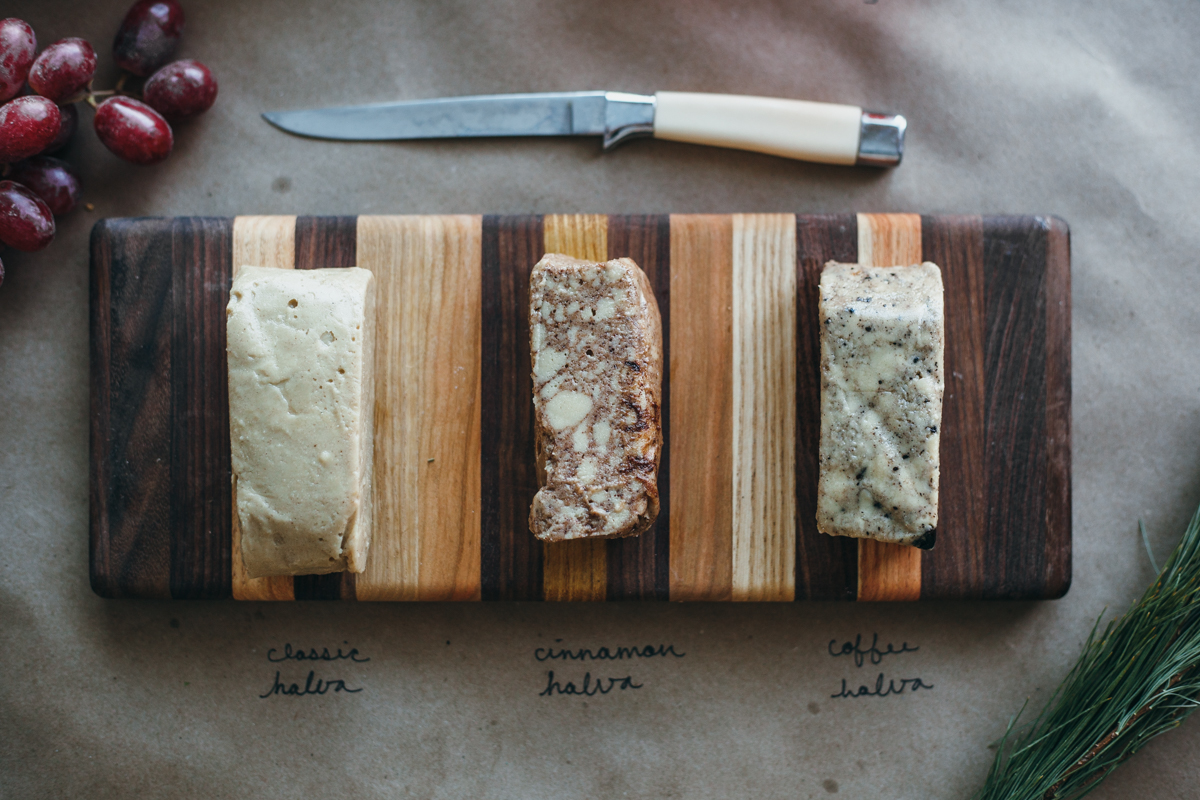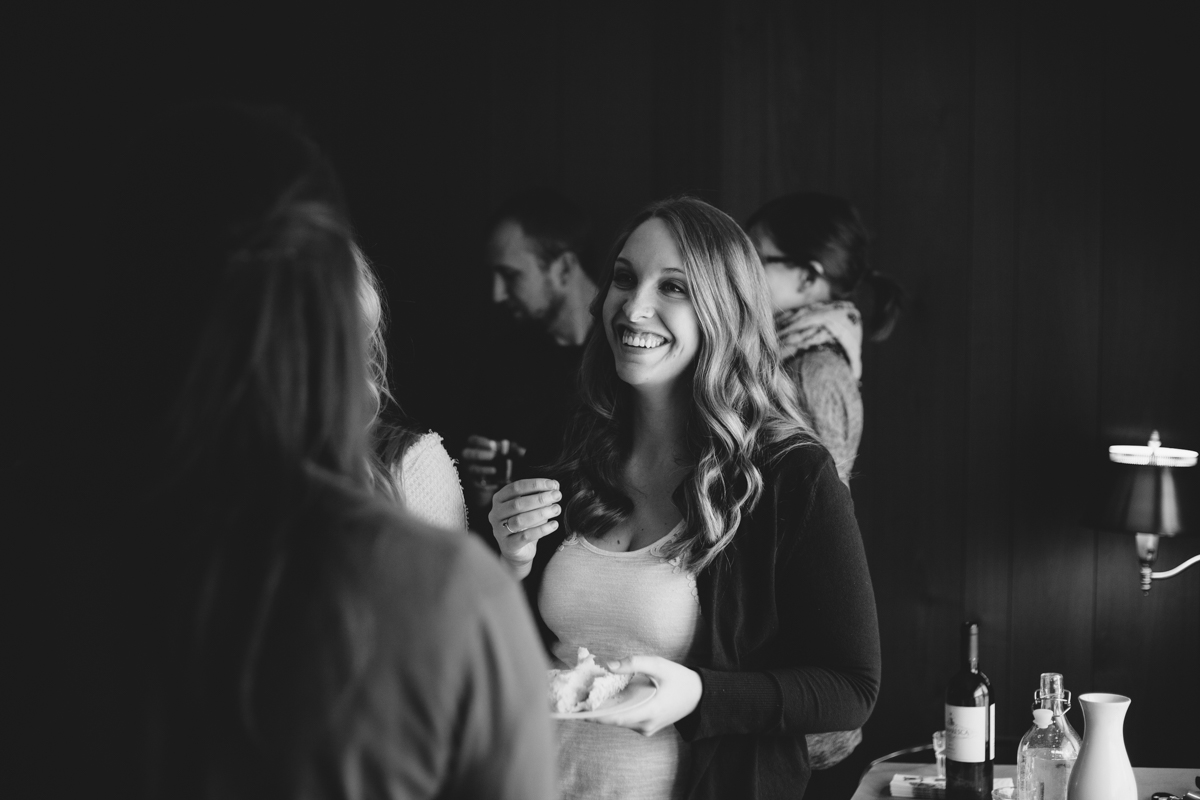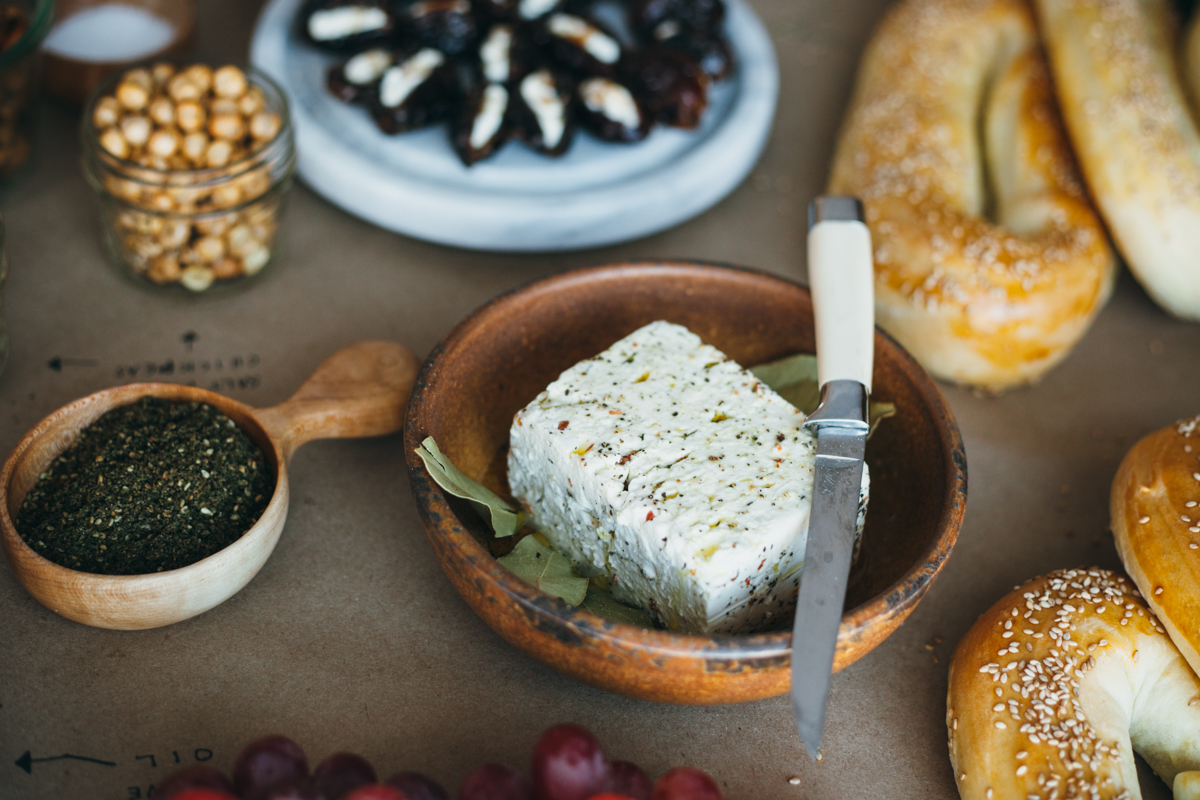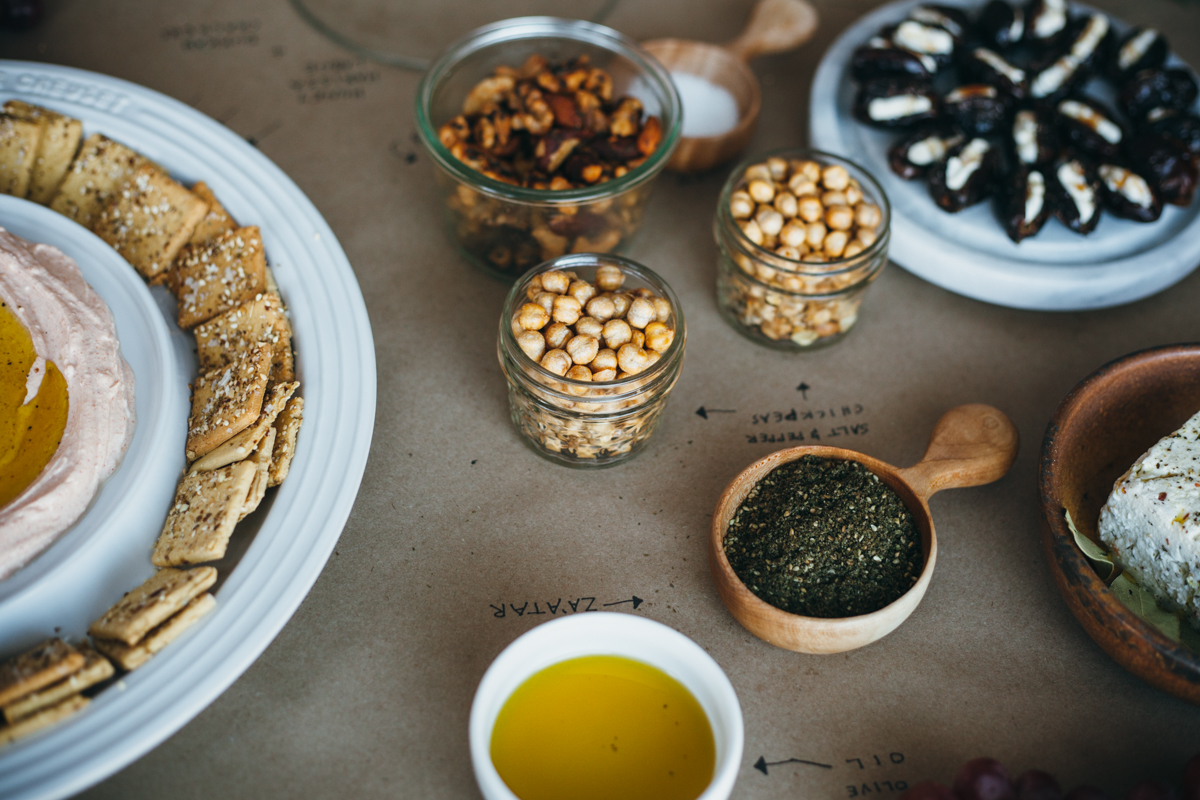 you know what i love about being a grownup, other than being married and being able to buy nice overalls without fearing i'll get too tall for them? getting away with a 4pm wine and cheese party. like, really partying, getting to sleep by 9, and then waking up early enough to make sweet potato gnocchi and accomplish one bread rising cycle before the sunday morning political shows even begin. i love it. i love being old. i love having wine glasses from our wedding registry and i love putting out olives with my cheese even though i don't eat them.
(remember the 10pm party from college? how did we do that?)
my 4pm wine and cheese party was my first ever wine and cheese party and i can't believe it's taken me this long to have one. it was so fun and grownup. we played records as the sun set, and talked about baby showers and bachelorettes. in brooklyn, my idea of a fancy cheese plate would have consisted of an oozy epoisses and some delicious old chatham... maybe a hunk of bleu des causes and a ramekin of salvatore ricotta... but here, with no cheesemonger in site, if we want to get fancy we're forced to be way more creative than going to the store and buying a wheel of cheese (not that there's anything wrong with that): marinate all the feta, strain all the yogurt, drizzle on the date honey! before long i had myself a middle eastern cheese party menu and it tickled me so. i did have to google middle eastern cheese and in a perfect world i wouldn't have driven all the way across town in a failed search for halloumi, but i'm v happy with how it turned out. v v happy. here was our menu:
harissa honey labne // it's sweet, hot, and refreshing all at the same time. i was afraid its pepto bismol-ish color would scare my friends away, and maybe i was hoping that would happen so i could have all of the leftovers to myself, but alas (or luckily) they loved it. recipe below.
marinated feta, inspired by eva // because feta is just so much classier when it's in a brick and all prettied up with herbs, no?
dates stuffed with cream cheese, sprinkled with smoked maldon salt, and drizzled with date honey // dates drizzled with date honey... is that what meta is?? major hugs to chanie for the israeli date honey hookup.
dukkah crackers // mmmm these are so good and made with chickpea flour, so they're gluten free. you can make them with za'atar or dukkah or both.
jerusalem bagels // jerusalem bagels are fluffier and way bigger than new york bagels. they're best shared with a bunch of friends on the streets of jerusalem with a little baggie of za'atar for dipping. and it turns out they're also best shared with a bunch of friends on a farm a million miles from jerusalem. recipe below.
olives, olive oil, za'atar, roasted chickpeas, grapes, nuts, and honey // noshies and condiments, noshies and condiments.
a trio of halva for dessert // classic, cinnamon, and coffee flavor, straight from the machane yehuda market in jerusalem, also c/o chanie because that girl knows the way to my heart <3 <3.
pinot noir // ok, this isn't middle eastern, but we had a ton leftover from our wedding :)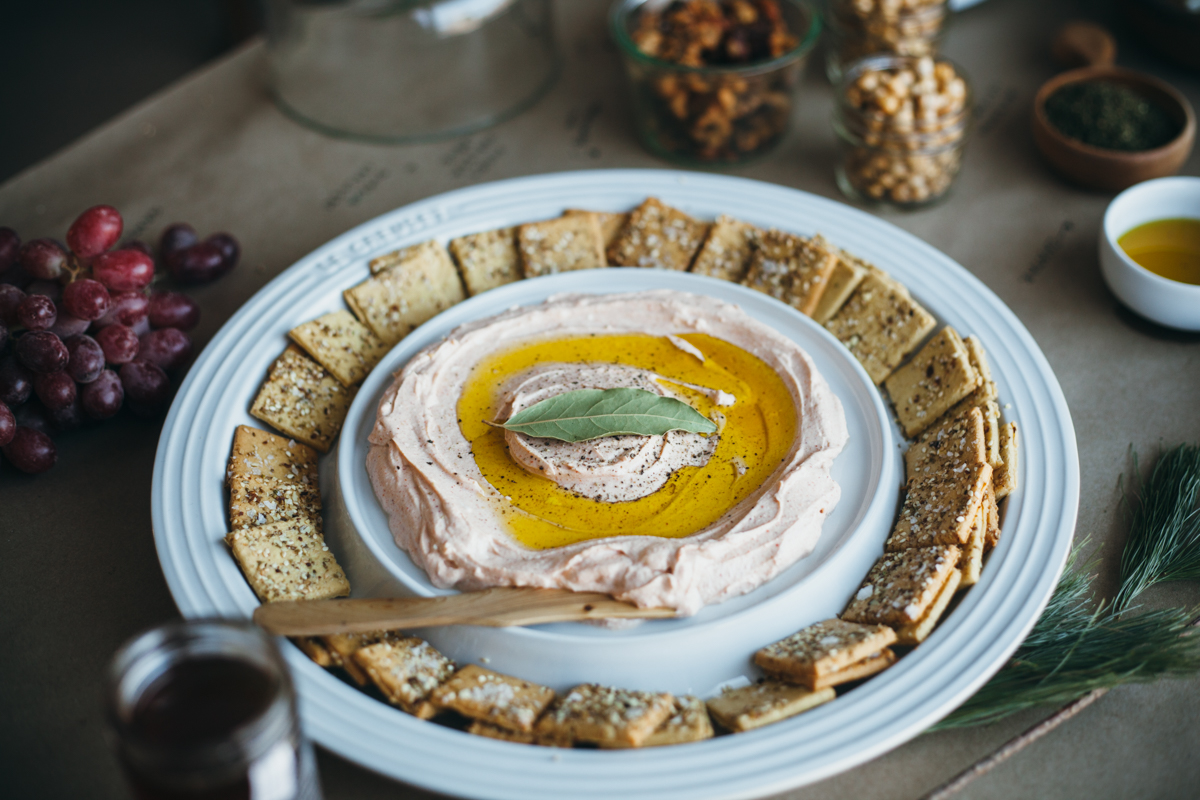 ingredients
1 qt plain full-fat yogurt
1 1/2 tsp kosher salt
2 1/2 tsp harissa powder
4 tsp honey
olive oil
clues
line a strainer with cheese cloth and set the strainer over a large bowl. mix the yogurt with the salt and then pour it into the cheese cloth. let it strain in the refrigerator for 24 hours, checking once or twice to pour out the liquids from the bowl.
place the strained yogurt in a large bowl and mix it with harissa and honey, spread it on a serving plate and drizzle with olive oil. serve with crackers or bread.
jerusalem bagels
makes 6 large bagels
ingredients
4 c bread flour
2 1/4 tsp yeast
1 1/2 tsp salt
1 tb sugar
1 c warm water
1/2 c warm milk
1/4 c olive oil
1 egg, slightly beaten
sesame seeds and salt, for sprinkling
clues
in the bowl of a stand mixer fitted with a dough hook, mix together the flour, yeast, salt, and sugar. add the water, milk, and oil, and mix for about 10 minutes, until you have a nice smooth dough. transfer to an oiled bowl, cover with a damp towel, and let rise for 2 hours, or until doubled in size.
on a work surface, divide the dough into 6 equal parts and roll them out into long pieces, about 1 1/2 feet long, and shape into ovals. place them a few inches apart on baking sheets lined with parchment, brush them with the egg, and sprinkle all over with sesame seeds and a few pinches of salt.
let rise for 30 more minutes. preheat oven to 350, and then bake for 15-20 minutes, until the tops are lightly browned.
serve warm, with za'atar for dipping.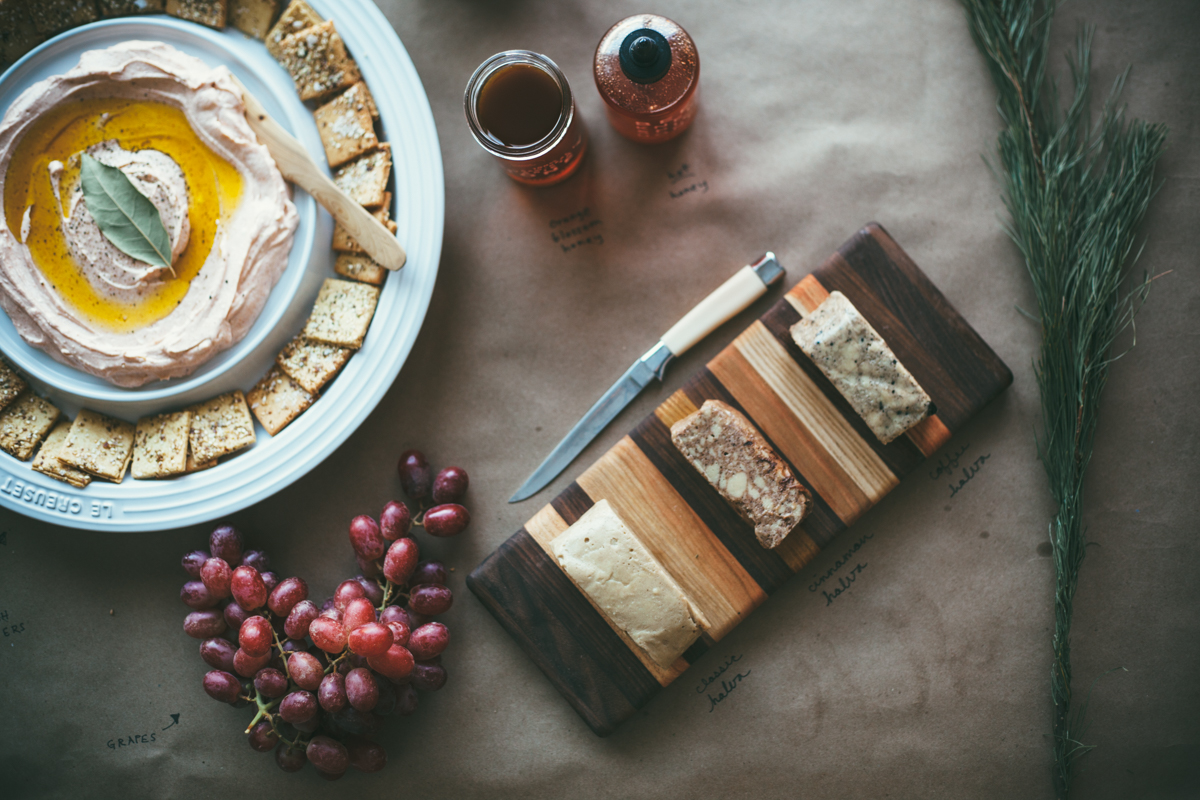 -yeh!
this post was done in collaboration with le creuset in celebration of their new wine and cheese line!! the goodies i used for this post are their round platter with cutting board, large carafe, compact lever (which is some serious magic), and foil cutter. it's a beautiful line that could maybe even make a night of velveeta and two buck chuck feel classy (hehe). oh oh! and do you want to win a round platter, a compact lever, and some other fun le creuset goodies??? leave a comment here with your favorite cheese!!!!!! open to u.s. residents. update: this giveaway is now closed.
p.s. (!!!) in march, i will be taking my first ever trip to north carolina for a weekend of eating, food styling, and fly fishing on cold mountain with eva and carey! it'll be the tastiest slumber party in all the land. care to join us??? right this way.