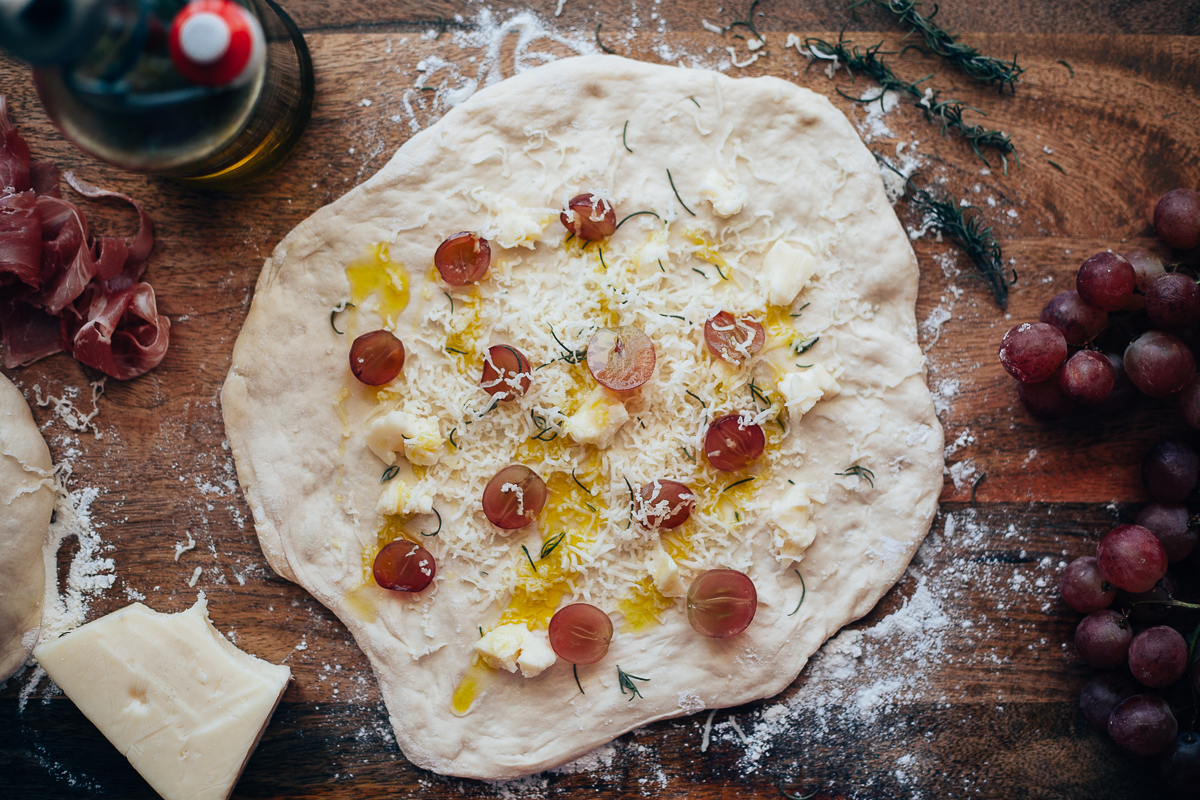 every surface of my kitchen is covered with gingerbread house walls and yesterday i listened to sufjan christmas. the holiday season is upon us!! i am so excited.
i know i know, it's not thanksgiving *yet* so technically it's not the holidays *yet* and eggboy won't let us put up our chrismukkah bush forest *yet*, but still. i've already moved onto christmas and hanukkah food, which works out perfectly because last week when the united states of thanksgiving came out, eggboy decided that he'd be planning our thanksgiving menu (!!!). i'm relieved and excited but mostly scared because today i watched him peel an onion and i'm surprised that all of his fingers are still intact.
obviously there will be grape salad. and a turkey and eggmama's corn casserole. other than that i'm going to be blissfully unaware of what's happening in the oven as i build my gingerbread farm and watch the parade and hope that the eggs don't have any traditions that will require me to say what i'm thankful for out loud in front of people.
not that i don't like making lists of things i'm thankful for.
i just get sooooo scared that people are going to get too mushy and start crying at the dinner table. all i want is to be on my way to the holiday season with a pitstop for corn casserole and peanut butter pie. i might even save room for pizza and conquer the usual dilemma on the day after thanksgiving that is, "do you have pizza since it's a friday? or do you eat a salad since you just had thanksgiving?" meh!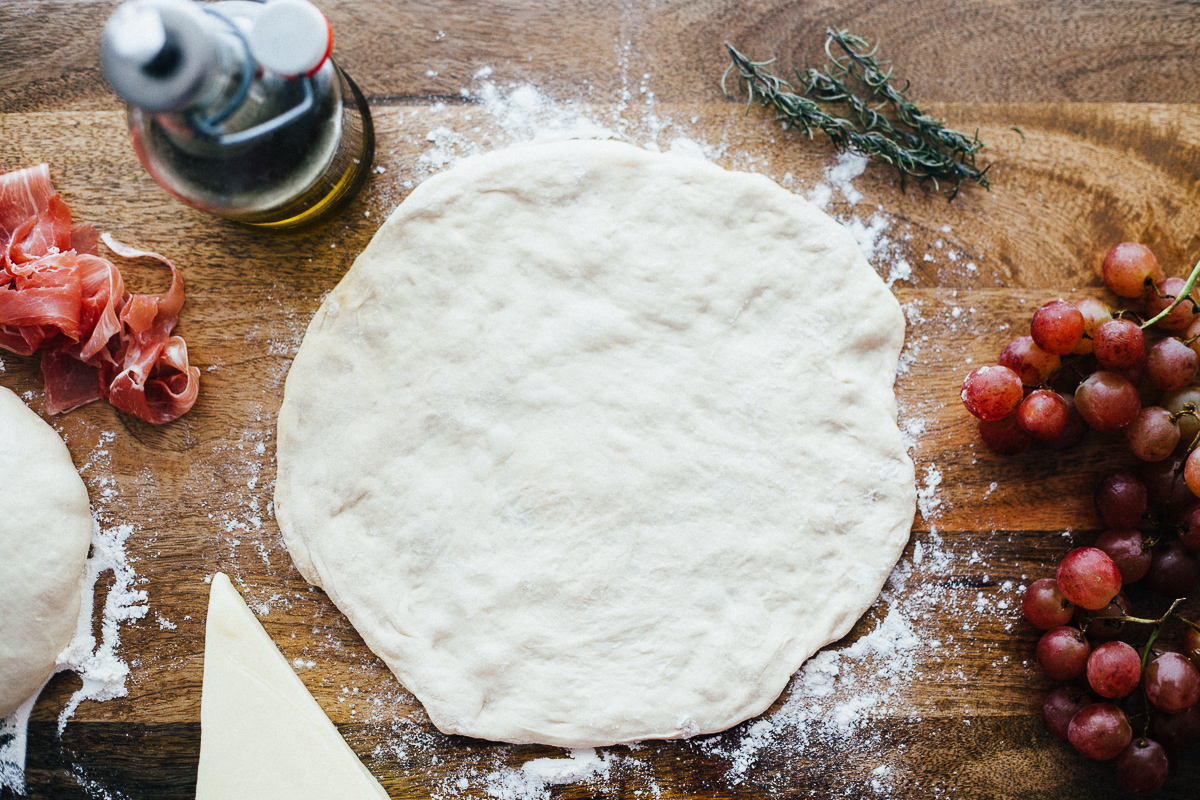 this recipe is just slightly adapted from my friends kim and phil's new book, food truck road trip. it originally comes from the urban oven in los angeles. the sweet grapes, salty prosciutto, fontina and rosemary work so well together, and the crust gives me hope that one day i will no longer have to miss kesté as much as i do. kim and phil are the sweetest and the recipes in their book, which come from food trucks across the country, are pretty much all the definition of perfect drunk food. there's a bacon-wrapped hot dog with pineapple and wasabi mayo, a pad thai taco, and an unreal looking mazemen. one day when i'm old and married and not having to fit into a wedding dress (i.e. 4 1/2 weeks away, but who's counting), i'm gonna cook my way through this sucker. spam musubi and all.
prosciutto + grape pizza
makes 2 14-inch pizzas
ingredients
2 tsp (6g) yeast
1 c (236 ml) warm water
2 tsp (10g) kosher salt
1 3/4 c (174g) flour
1 c (130 g) fontina cheese
12 red california grapes, halved
1 tsp dried rosemary
2 tb (30 ml) olive oil
8 slices prosciutto
clues
in the bowl of a stand mixer fitted with a paddle attachment, combine the yeast and water and let it sit for 5 minutes, until foamy. in a separate bowl, combine the salt and flour. gradually add the flour and salt mixture to the yeast mixture and mix on medium until combined. add just enough flour as needed to bring the mixture from a batter consistency to a dough consistency. it should be sticky, but not lumpy. transfer the dough to a large greased, airtight container and let it rise for 24 hours.
transfer to a lightly floured surface, divide the dough in half, roll each half into a ball, cover and let rise for another 2 hours.
preheat a pizza stone, or two if you have them, for 1 hour in the oven at the highest temperature you're comfortable with. (i heat mine to 500... one day i'll have the nerve to use my broiler, like the original recipe in the book says.) flatten each ball of dough out into a 14-inch circle. top with fontina, grapes, rosemary, and olive oil. slide onto your baking stone and bake; begin checking for doneness at 5-6 minutes, and take it out when the cheese is melted and the crust has reached the desired browning.
top with prosciutto, slice, and enjoy!