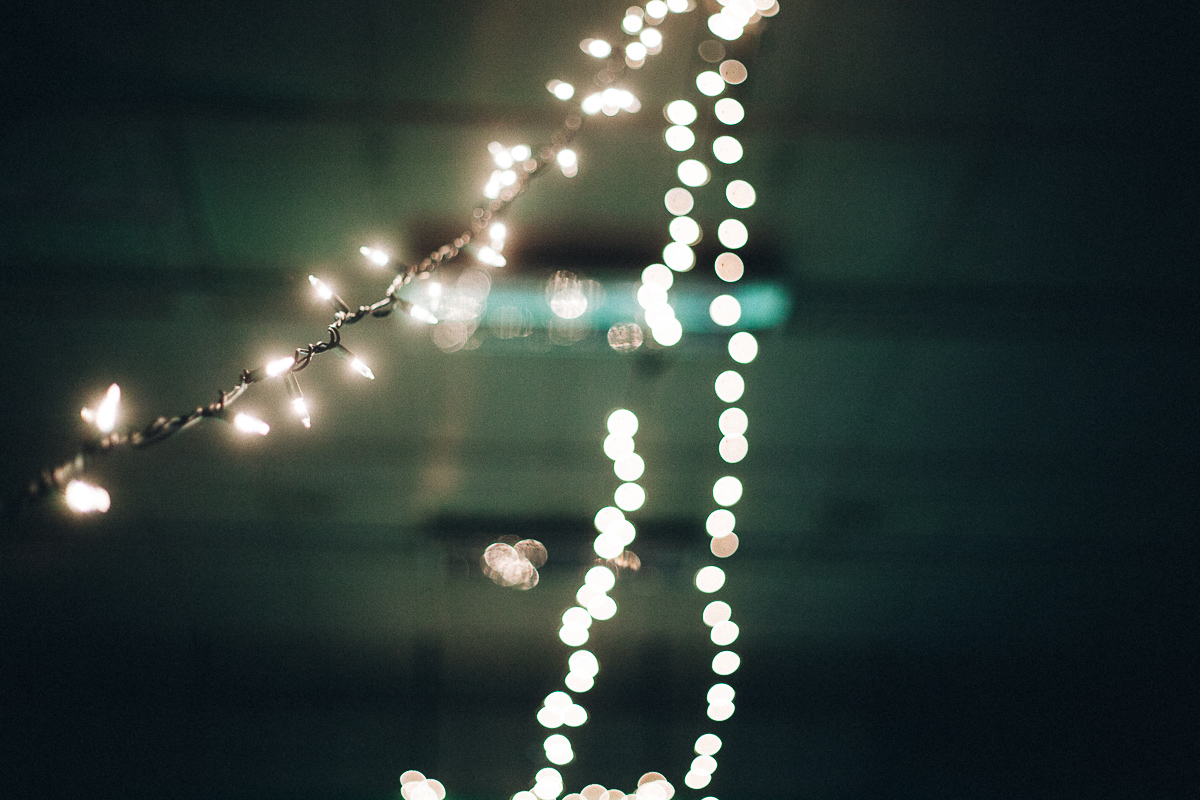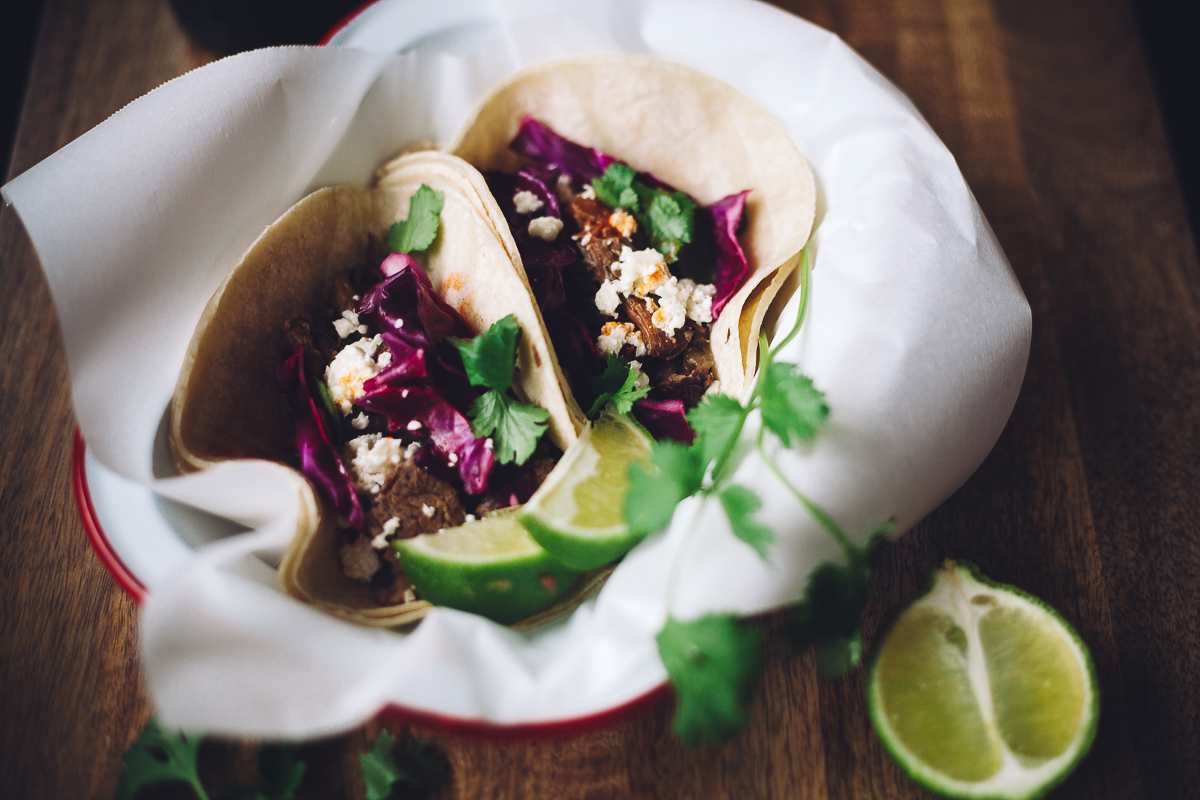 this year's end of harvest party was extra special. it was eggboy's first one as a man in charge, alongside eggdad, and it was our first gathering in the space where our wedding reception will be! the space is typically used for tractors and tools and welding, but we cleared it out, put up string lights all hipster-like, and set out the baddest taco bar in the history of midwestern taco bars.
eggboy contributed about 12 kinds of salsa and i spearheaded some brisket, even though i was nervous about cooking for a bunch of big burly hunter men. because, i mean, preparing meat does not come as naturally to me as, say, baking a cupcake. i did not grow up eating red meat and when i was little i did not even really like any meat unless it was (turkey) baloney or (turkey) salami. so tell me to host a high tea or afternoon cake club and i will do it in a jiffy, but inform me of a dinner that i need to cook for 16 people that probably kill a majority of the meat that they eat and i will be a nervous nelly. very nervous nelly.
so i hyperventilated a bit and stressed out but in the end i chose brisket for the centerpiece of our tacos because in the past few years, brisket has wiggled its way into my life by way of the jewish holidays and i invited it to stay a while because of its earth-shattering smells and perfect next-day sandwiches. brisket might actually be my comfort meat, my entryway into the world of non-lunchmeat meat. each time i make it, it gets easier and i think why don't i make this more often? maybe when i'm a real married minnesota lady, one of those who has a slow cooker, i'll make brisket on the reg and you can all come over for brisket tacos every other tuesday.
here was our menu:
for noshing // chips, a butt load of guac, and every single kind of salsa that eggboy could get his hands on
for the taco bar // zinfandel braised brisket (recipe here), a light cabbage slaw, and all the fixins you could ever want
on the side // roasted sweet potatoes
for sipping // kendall-jackson vintner's reserve zinfandel
for dessert // eggsister's coconut cream pie!
happy taco-ing everyone!
-yeh!
thanks so much to kendall-jackson for sponsoring this post!!!! all opinions are my own!