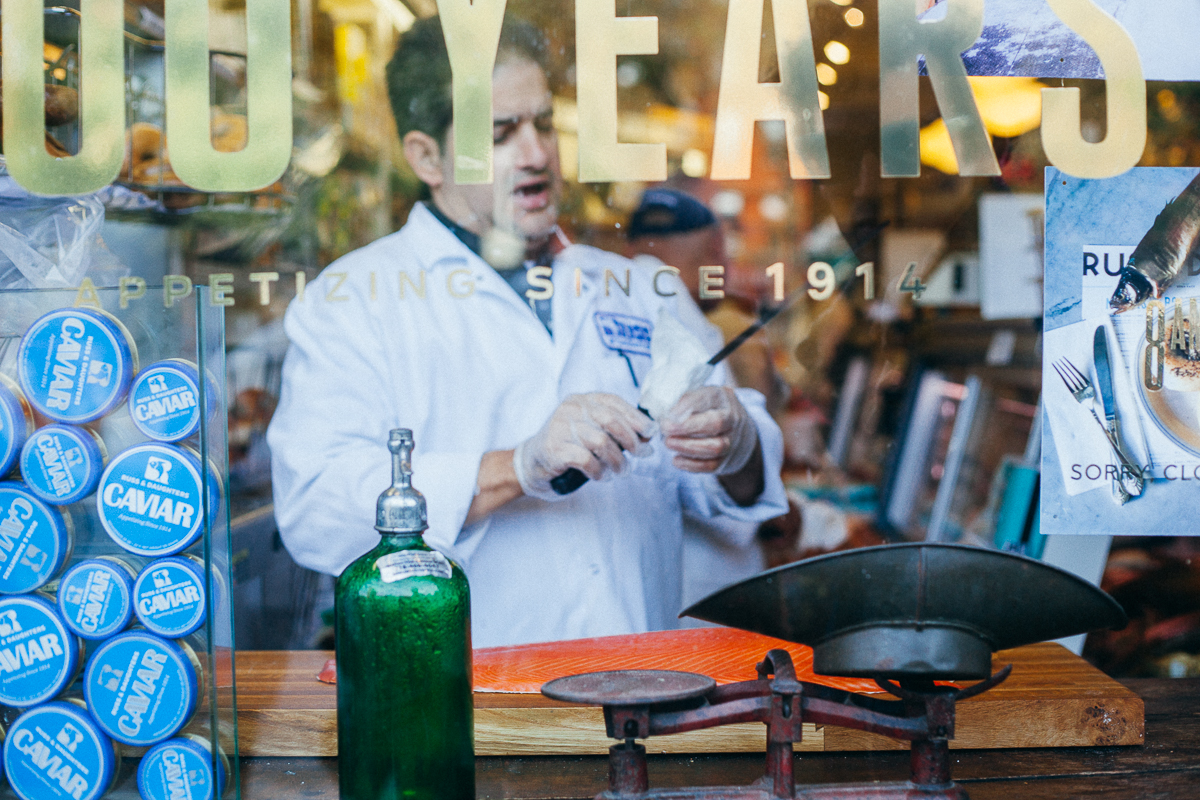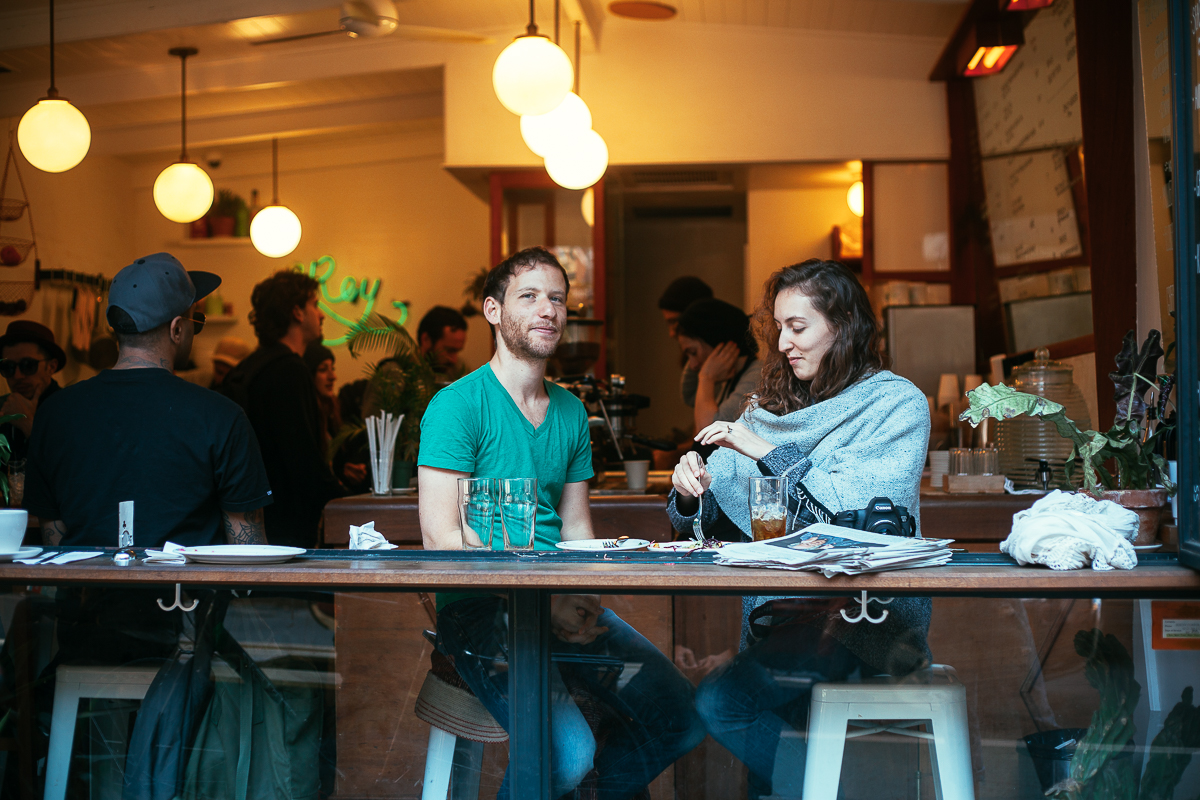 i am back.
back from a week of challah, schnitzel, new bffs, and old ones.
halva crème brûlée, halva frosting, pickles, and fish.
san fermin, bagels, hummus, and za'atar.
epic is an understatement, turnt is more like it!
this week was like camp, with babka class instead of pool time and jewish food royalty instead of counselors. we shuffled around town, learning history through food and creating bonds over meals that had me so full on love, i nearly exploded.
my time there ended with a zooey deschanel sighting (!!!!), four added pounds, and rob's album release party, and by yesterday, i was ready to be back on the farm with my netflix and eggboy and our new range hood that he spent the entire week building from scratch.
i probably will not shut up about my trip for the next few posts, but for now i should get my rear end on the treadmill and leave you with a few links for new york things i tried and loved:
bar bolonat: home of the first olive i ever loved, the best za'atar i ever had, and a halva crème brûlée that had us nearly licking the dish.
la boîte: the fanciest spice blends i ever done smelled, including a smoked cinnamon which i plan on putting all over venison this week.
gefilteria: we had a pickling workshop with the owner and it was the funnest! only then i was the worst fermenter in the world and didn't take care of my pickles and they made my hotel room smell like a million butts had farted at once.
hummus place: this might be my dessert island restaurant. give me all the hummus, pita, and kadaif.
yonah schimmel's knishes, russ & daughters, and katz's: you simply cannot come to new york to learn about jewish food without going to these places. more on these later though, as i have a little lower east side jewish food article coming out soon!
zucker bakery: a little east village bakery with israeli yummies like za'atar crackers and tahini pastries. (they were the ones that had the turkey sufganiyot last year!)
la vara: my new love affair with olives continued here (who am i??) and i also loved their crispy eggplant with honey and salt baked fish with harissa.
breads bakery: a wonderful bakery from israel that has the softest, most perfect challah in all the land. we took a challah and babka making class and i learned so much and got nutella all over my hands. new bff talia and i delivered our babka to the food52 office afterwards and it was the happiest afternoon ever.
blackseed bagels + mile end: the future of deli is upon us and it tastes to gosh darn good. we spent a day at their beautiful kitchen on the water in red hook, eating bagels, learning how to make the fluffiest ever matzoh balls, and eating schnitzel.
cafe glechik: a ukrainian restaurant out in sheepshead bay. our meal put every meal in game of thrones to shame. it was one of those banquet-y meals where you fill up on like a million different dishes, drink a bunch... and then they come out and announce the main course.
wythe: after a failed attempt at sneaking into the brooklyn bowl to see san fermin (alias: rachel green), new bff jacob and i sipped away our sorrows at the wythe rooftop and it almost made everything better. fast forward two days when we heard that the ebola guy was in a bowling alley in williamsburg the same night that we *tried* to get into a bowling alley in williamsburg: no, just no. ohmygod. no. but we did get to see san fermin the next night and it was cray, as always.
shalom japan: shortrib cholent, toro toast with scallion cream cheese, sake challah... oh and a heated toilet seat. get at me!!!!
taam-tov: a secret uzbeki restaurant in the heart of the diamond district, it's kosher with chinese influences, and it was so delicious.
kalustyan's: an epic spice and specialty foods store where i stocked up on odd ingredients like soapwort root, sodium acetate, and nigari flakes... things that just do not come to north dakota without a personal invitation.
new york public library menu archive: menus from the inauguration of the statue of liberty, a dinner with the queen in 1957, a meal from the astor house in 1843... we got to hold these things!!!!!! it was so freaking fascinating. did you know that there used to be a soda and fruit juice dispenser's union??
shopsin's: it was difficult to keep my shit together because all of the rules scared me, but mac and cheese pancakes, a post modern grilled cheese where the cheese was on the outside, and kenny shopsin yelling that no one knows what a fucking kazoo is before handing brian a kazoo and listening to him play beyoncé on it made it all worth it.
el rey: i spilled coffee all over myself there and i still had a delightful time because i was with lydia and brian and we ate beet pickled eggs with za'atar.
sammy's roumanian: this review of sammy's is perfect. i love that place so much. it was the perfect end to our week.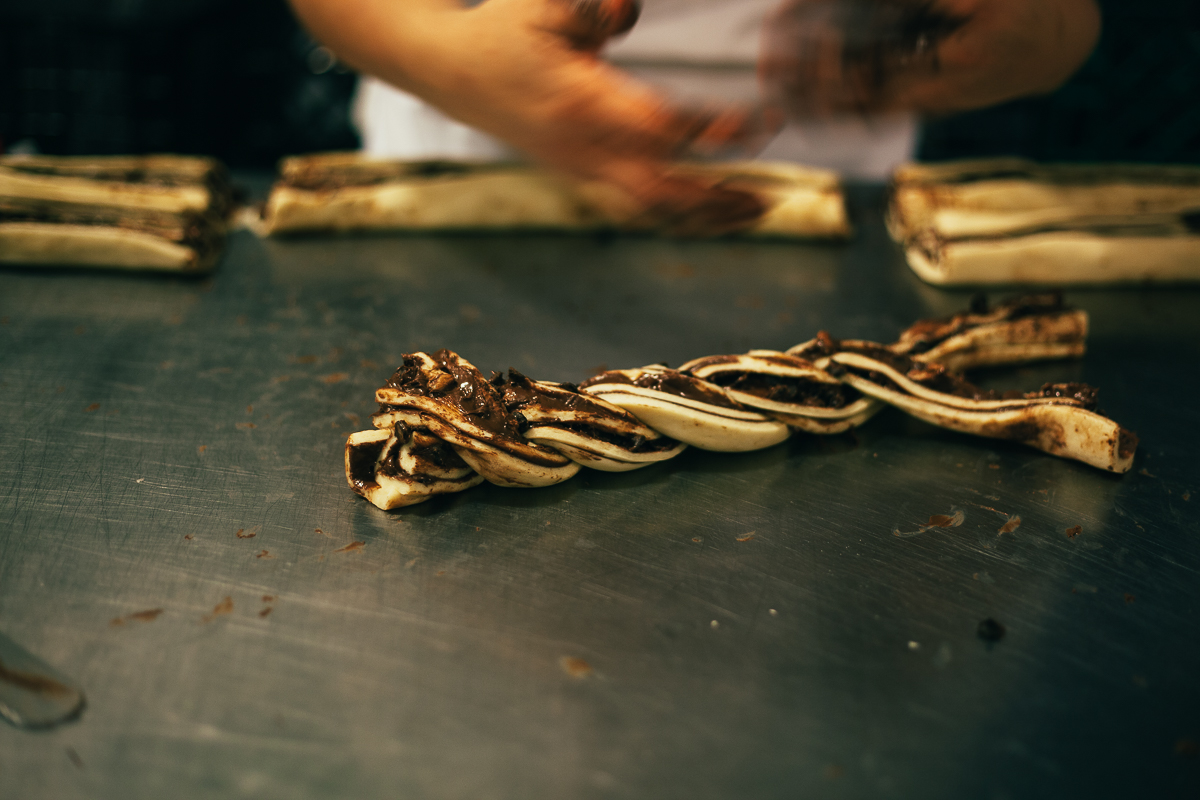 with the exception of the wythe, shopsin's, and el rey, all of these meals and classes were enjoyed through the tent food nyc workshop. i can't recommend it enough!!!!!! you should apply. and pack stretchy pants. i'm happy to answer any questions you have if you're thinking about applying.
-yeh!!!!